How about an alternative to the ugly Christmas sweater?
What about an ugly Christmas dress? Target has launched a line of ugly Christmas dresses. For under $40, you can be the hit of any holiday gathering.
There are 13 different styles to choose from, including the Candy Cane Stripes Dress, the Gingerbread House Dress, the Elf Dress with Tutu, and the Snowman Dress.
Candy Cane Striped Dress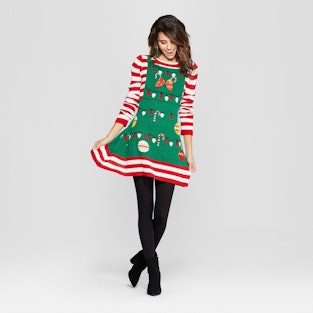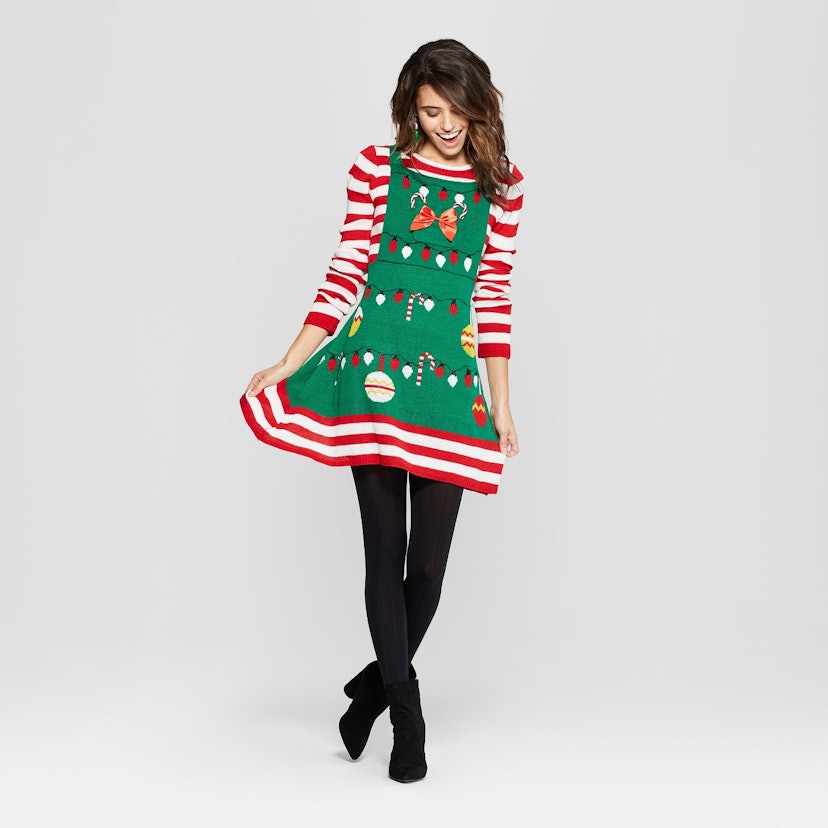 Running from sizes XS-XXL, the Candy Cane Striped Dress will bring some traditional holiday cheer to your closet. Sporting candy cane stripe sleeves, the frock rocks a green apron down the front that is then decorated like a Christmas tree, complete with hanging ornaments and string of lights.
Gingerbread House Dress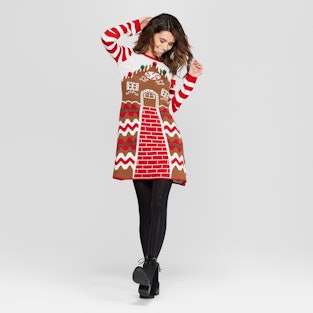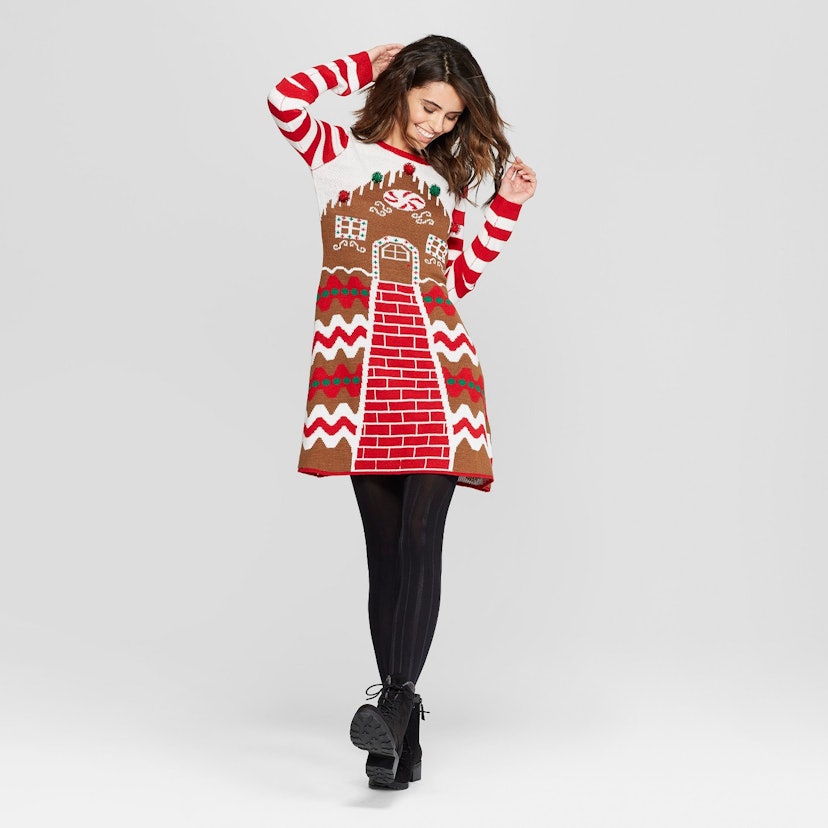 Offered in sizes XS-XXL, this dress will allow you to not only make gingerbread houses this season, but also wear them. The mini features an expertly decorated house on the front matched with red and white striped sleeves and back, giving it a clashing kind of look that ugly holiday sweaters are famous for. The dress also rocks red and green tinsel pompoms across the chest for some extra flair.